MY MOUNTAIN CABIN RENTALS OF NORTH GEORGIA IN BLUE RIDGE - OUR RATES STAY THE SAME PRICE YEAR AROUND
North Georgia My Mountain Cabin Rentals FAQ's
What is the Rental Policy & Agreement (RPA) form?
This agreement constitutes a contract between the Guest(s) and My Mountain Cabin Rentals, LLC. You can view our agreement by clicking Terms and Conditions.
What are the office hours?
Office Hours: Monday thru Friday 9 am to 5 pm, Saturday 9 am to 1 pm and Sunday 9 am to 1 pm.
Office Location: 3945 Old Loving Road, Morganton, Georgia 30560
GPS Coordinates: Lat: 34.918311 Lon: 84.21587
How do I get directions to the cabin?
You will be provided directions to your cabin through the confirmation email when you reserve on-line.
Can we accommodate "groups" in cabins close to each other?
Yes, we have rental cabins located near each other to accommodate church groups, friends and family reunions.
How and when do I pay for my reservation?
Your reservation must be paid in full 14 days prior to the day of arrival. We accept Visa, MasterCard, & Discover. A 25% deposit is required to confirm your reservation at the time of booking. You can reserve your cabin on-line at www.1MyMountain.com or call us at (800) 844-4939. If you choose to book your reservation on-line, you will receive a confirmation email immediately, please review to make sure all information is correct. If any information is not correct, please contact our office as soon as possible by calling us at (800) 844-4939 or email us at [email protected] .
What should we bring?
My Mountain Cabin Rentals provides a start up supply of toilet paper, soap, trash bags, laundry detergent, dishwasher detergent & dish liquid, a sponge, & paper towels. If you are staying longer than 2 nights, we recommend that you bring more of the listed items, as well as your personal toiletries.
Do we have pet friendly cabins?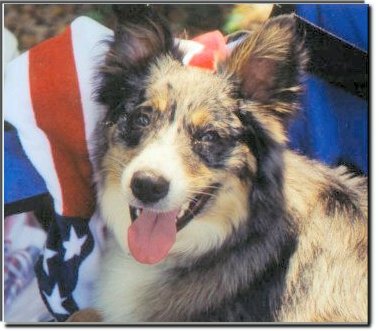 The majority of our cabins are pet friendly. There is a 2 pet max and the pet fee is $50 per pet plus tax. Please do not bring pets to cabins that do not allow them. Most often, the owners of those cabins have allergies.
Can I bring my ATV's?
ATV's are permitted at some cabins but you are asked to respect the roads & residents living in the community and surrounding neighborhoods. ATV riding is subject to Georgia and Fannin County laws. Check with local law enforcement officials for details.
North Georgia Mountain Cell Phone Service:
Cell phone service can be somewhat sporadic in the North Georgia mountains. Verizon and AT&T provide the best service at most of our cabins.
My Mountain Rental Cabin Location:
Most of our cabins are located in the 'My Mountain' community, which is technically in Morganton and about 10 minutes from downtown Blue Ridge, Georgia. The remainder of cabins are spread out over surrounding areas. If you have a preference as to where your cabin is located, and you aren't finding it in the listing, please feel free to call us at 800-844-4939.
Firewood:
Firewood is not provided for fireplaces or fire pits; however, local gas stations, roadside vendors and grocery stores sell small bundles of fire wood year round. Please note, if you use an out door fire pit, you are responsible if any "wild fires" starts and subject to charges/fines by Department of Forestry and local fire authorities. If you are not proficient at starting a fire, we suggest purchasing "firestarters" or small "Duraflame" type commercial logs. DO NOT USE ACCELERANTS OF ANY KINDS WHAT SO EVER.
Barbeque Grills:
Charcoal is NOT provided for cabins with charcoal grills. Propane IS provided for gas grills. Each My Mountain rental cabin has a grill and refer to the description of the rental cabin you are interested in.
Does My Mountain Cabin Rentals Offer Self Check-in?
Yes, you will find instructions in your check in email, including directions to your cabin and the lockbox or keypad code. We no longer require guests to check in at the office.
Will the Hot Tub Water Be Hot When We Arrive?
It is My Mountain Cabin Rental's policy to drain, sanitize, refill and add chemicals to the hot tub after each guests departure. If a guest is checking out immediately before your arrival, the water temperature might be below 100 degrees when you arrive but it will heat up within a few hours. Please keep the cover on the hot tub when no one is in it. The temperature of the water cannot be maintained with the cover off. If you request to have your hot tub drained and refilled during your stay, there will be a $50 charge. Please refer to the white binder book in your cabin and the Hot Tub precaution sign located near the tub and observe the rules. North Georgia My Mountain Cabin Rental provides "shock" for guests to use at the end of the evening's use.
If I Leave Something Behind, How Will I Get It Back?
Check-out time is at 10 AM, it is very likely that another party will be checking in at 3 pm. Should you accidently leave something behind in the cabin, please call My Mountain Cabin Rentals office immediately and we will make every effort to locate it for you. If the item is not found by our cleaning staff prior to the next guest's arrival, it may not be there when they leave. My Mountain Cabin Rentals of North Georgia cannot be held responsible for any lost items. We will be happy to package & return your item(s), charging a $20 handling fee plus postage charges to your on-file credit card. NOTE: We only hold items left behind for 7 days.
Do Any of the Cabins Allow Smoking Inside?
All cabins are NON-SMOKING and this policy is strictly enforced. Smoking is allowed outside on the porches and decks. Please do not dispose of the cigarette butts in the yard or surrounding grounds. If cigarette butts are found on the grounds, an additional cleaning charge will be incurred.
Do All Cabins Offer Satellite or Cable TV?
Cabins that are located on My Mountain are not offered cable. Some do have satellite TV (Dish or Direct) or are streaming only. Please check the listing for those specifics or you can call us at 800-844-4939. Other cabins that are located outside of My Mountain vary as well.
Can We Use GPS to Locate Our Cabin?
GPS will typically NOT take you to cabins that are located on My Mountain. We recommend that you use GPS to get close, then use our directions to get yourself the rest of the way to the cabin.
What If We Have a Problem at the Cabin?
You will be provided with a 24/7 text number for situations when you need to contact My Mountain Cabin Rentals immediately. For police, fire or emergency medical services - dial 911. You will find an address card listing the cabin's 911 address along with emergency telephone numbers for Veterinary Service, Poison Control and after-hours walk in clinic inside each rental cabin by the main floor-level phone.
Does My Mountain Cabin Rentals offer gift certificates?
Certainly, gift certificates are a thoughtful and unique gift to offer someone. Please contact My Mountain Cabin Rentals toll-free at 800-844-4939 or email us at [email protected] and we will be happy to assist you with this.
Are there age restrictions on renting a cabin from My Mountain Cabin Rentals?
Yes, you must be of "legal age and responsible" so we will not rent to anyone under the age of 25 years. The person making the reservation must be one of the guests who remain with the rental party throughout the stay. Please do not ask to rent a cabin for high school or college parties as guests will be asked for proof of age at the time to check-in.
Pest Control:
Our rental cabins receive monthly pest control services. Even with pest control, you are likely to see some kind of bugs. Please know that it is a part of being in the mountains. While we take all of the measures to keep them away, it doesn't always work.
Wildlife:
You will likely see deer, oppossums, raccoons, turkey, squirrels and rabbits. You COULD see bear, coyote, foxes, snakes and a number of other animals. If you bring a dog with you, please make sure that you don't let it outside alone.
Noise & Nuisances:
Most of our cabins are located in communities. There's a possibility for constructions noise, although it isn't common. If this is a concern to you, please call the office before booking online to see if the cabin you are interested in is currently near a construction site. Of course we can't guarantee that no construction will be happening when you arrive.
My Mountain Cabin Rental Check-in / Check-out Policy:
Check-in is at 3 PM. Please do not attempt to check-in early without authorization from My Mountain Cabin Rental Staff. Please feel free to call us the day before your arrival to verify if an early check-in is possible. Remember to bring your directions we provide with you.
Check-out is by 10 am. It is our mission to provide the cleanest accommodations possible and in order to do that, we ask that you check-out at 10 am. This gives housekeeping the necessary time to clean the cabin & drain/sanitize/refill the hot tub in time for the next guest. Please help us and housekeeping meet their schedule without inconveniencing the next guests by checking out on time.
My Mountain Cabin Rental Cancellation Policy:
CANCELLATION - ALL CANCELLATIONS MUST BE MADE IN WRITING - E-Mail [email protected] (you must receive an acknowledgement from us receiving your email) or Certified Mail. A $50 cancellation fee is assessed for any cancellations or cabin/date changes. Cancellations: More than 30 days from arrival date, guest will be refunded deposit less $50 cancellation fee. 15 to 30 days from arrival date, after $50 cancellation fee, remainder of deposit will be held for up to 1 year to be used for a ONE TIME reschedule. 14 days or less from arrival date, NO REFUND ON ANY MONEY PAID.
DENYING PAYMENT, ADDITIONAL FINES OR FEES - Should MMCR have to obtain legal advice or counsel for any matter arising from any payment discrepancy involving a Guest(s) or payment vendor such as a credit card company, MMCR's legal counsel Blue Ridge Law, PA (931 E. Main Street, Suite A, Blue Ridge, GA 30513 (706)632-1900) will seek rightful collection or payment for MMCR on behalf of Owner. If disputes are transferred from MMCR's management to a collection agency, responsible Guest(s) of record will be liable for all incurred charges proved to be their responsibility in a court of law.
DISPUTES - This Agreement shall be governed by and interpreted in accordance with the laws of the State of Georgia and shall be treated as though it were executed in Fannin County, Georgia. Any action whatsoever in relation to this Agreement shall be instituted and prosecuted only in the Fannin County Superior Court, Georgia. Guest(s) specifically consents to such jurisdiction & to extraterritorial service of process.